Quality and style from Italy for your bed, your bathroom & your kitchen
High quality, timelessly elegant bedding and home textiles – handmade in Italy!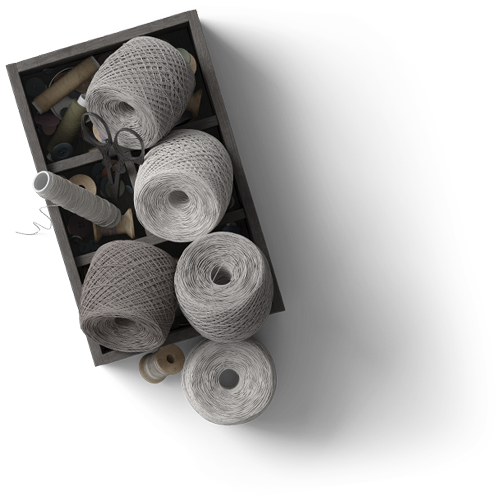 Exquisite / premium materials
Years of experience in the textile market gave us access to the very best Italian suppliers. Only the highest quality fabrics are used, woven exclusively in Italy. All steps of the production process take place in Italy. In addition to attention to detail, we pay special attention to an experience of touch for a wonderful sleeping experience.
The timelessly elegant textiles are processed in Italy according to our own templates (specifications/designs) and can be combined perfectly with each other. As such they are an ideal gift for weddings and special occasions.
All our textiles are handmade by experienced tailors and meet the highest quality standards. The excellent workmanship makes our products durable and clearly standing out from the mass of cheaply produced "fast fashion" products.
For us, bedding must fit like a well-tailored dress. Custom-made solutions (for example, special bed sizes, various upholstery formats, etc.) are our specialty. These solutions are offered at fair prices, just like our standard-sized products. We guarantee optimal customer service and competent advice for your personal needs.